Filmlab
STUDIO FÜR FILM- UND VIDEOKUNST
PROJEKTFÖRDERUNG FÜR FILM- UND VIDEOKÜNSTLERINNEN
ANMELDUNGEN BIS 30. APRIL 2023!
Das Filmlab Düsseldorf unterstützt die Produktion von Film- und Videokunstprojekten in allen Produktionsphasen. Antragsberechtigt sind Kunst- und Filmhochschul-Absolvent*innen, Filmemacher*innen und Videokünstler*innen aus NRW oder mit erstem Wohnsitz in NRW.
Das Filmlab betreut die Produktionen inhaltlich und technisch, hilft bei der Budgetierung und Antragstellung von Drittmitteln sowie bei der Auswertung der fertigen Arbeiten auf Festivals und im Ausstellungsbetrieb. Der Prozess wird von externen Mentor*innen im zugehörigen Masterclass Programm begleitet.
Die Teilnehmer*innen haben zwei Jahre lang Zugriff auf den Technikpool, die Schnittplätze, die Tonmischung und das Studio der Filmwerkstatt.
Kontakt: Jan Wagner
fon 0211 – 40 80 701
wagner@filmwerkstatt-duesseldorf.de
Bewerber-Downloads:
Bewerbungungsformular:
PDF
Word
---
Festivalbüro
Festivalteilnahmen der Filmlaborteilnehmer
Das Festivalbüro der Filmwerkstatt unterstützt die Teilnehmerinnen und Teilnehmer des Filmlabors bei der Einreichung ihrer fertigen Videos und Filme für Film- und Videofestivals und Ausstellungen. Es organisiert und betreut die Kommunikation und Distribution der Arbeiten mit den Festivals und informiert regelmäßig über interessante und relevante Ausstellungsmöglichkeiten.
---
Retrodreaming
DE / JP 2022 | 17 Min. | OmU | R: Alisa Berger
Empty schools in deserted villages tell their own story. A voice from a tape recorder recalls the reality of a secret sleep-experiment during a pandemic. The film slowly reveals fragmentary glimpses of an entity inhabiting the dreams.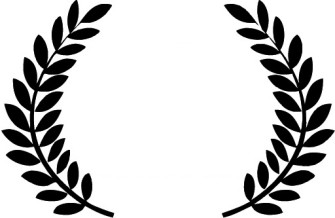 Hot Docs 2023, Toronto
Onion City Experimental Festival 2023, Chicago
41° Festival Cinematográfico Internacional del Uruguay, Montevideo
---
Inability to understand
D / GE 2022 | 77 Min. | OmeU | R: Levan Tsintsadze
Ein Filmemacher fühlt sich gezwungen einen von der Polizei gesuchten Fremden in seiner Wohnung aufzunehmen.
A filmmaker finds himself obliged to take in a stranger who is wanted by the police.
---
APOCATASTASIS
MEX/D/NL/JP 2021 | 83 MIN. | OMEU | R: SHINPEI TAKEDA
Aida, eine einsame Ausländerin in Deutschland und Joaquin, ein Musiker in einer mexikanischen Grenzstadt, begeben sich auf eine existenziellen Suche, geleitet von Eingebungen und mystischen Erfahrungen.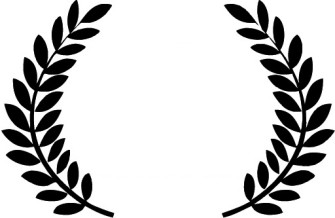 ---

LAMARCK
D 2021 | 28 Min. | OmeU | R: Marian Mayland
Die Welt ist ja nicht immer schön, sagt meine Mutter. Mein Kind wacht auf. Meine Eltern lächeln sich gegenseitig an und erzählen.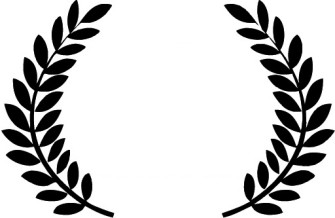 Deutscher Kurzfilmpreis 2022
European Media Art Festival 2022, Osnabrück
Internationale Kurzfilmtage Oberhausen 2022, Gewinner des NRW Wettbewerbs, Oberhausen
Kurzfilm Festival Hamburg 2022
---

UNLEASH THE BEAST – Chapter 1: The Aquatic Ape
D / MEX 2020 | Regie: Catherina Cramer und Giulietta Ockenfuß
Unleash the Beast is both a documentary television program and a fictional film. By combining both formats, the work upturns established, patriarchal narratives, questioning how history is written. The first chapter of the three-part series tells the story of a female aquatic ape whose life trajectory imagines an evolutionary history with feminist connotations. The footage was shot during a four-month stay in Mexico. The film is comprised of obviously scripted, performative interviews and conversations, as well as footage documenting the two artists' research trip. Unleash the Beast is the first collaboration between Catherina Cramer and Giulietta Ockenfuß.
The artists would like to thank their interview partners María Ornelas Berho and Iván Gonzàles Apodaca as well as the mask artist Gilberto Linares. The work has been realized with the kind support of Hessische Kulturstiftung, Kunststiftung NRW ("Junge Szene"), Filmwerkstatt Düsseldorf e.V. and Julia Stoschek Collection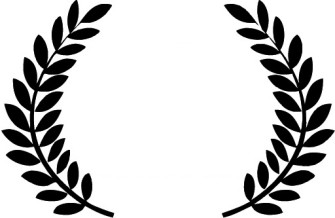 Julia Stoschek Collection, Online Screening von Chapter I, Dezember 2020
Julia Stoschek Collection, Online Screening von Chapter II, Dezember 2021
12. Lichter Art Award 2022, Frankfurt Am Main
Showdown, Ausstellung im Nails Projectroom, duesseldorf photo+ 2022
---

MICHAEL IRONSIDE AND I
D 2021 | 15 Min. | Regie: Marian Mayland
Synopsis Deutsch:
Eine künstliche Kamera schwenkt langsam durch fast unbewegte Bilder. Jugendzimmer, Computerbildschirme, Science-Fiction-Requisiten. Alles scheint erkennbar aus der Zeit gefallen zu sein.
Zwei Filme und eine Fernsehserie aus den 1980er- und 1990er Jahren bilden das Ausgangsmaterial.
Wargames (1983) und Real Genius (1985) zeigen beide die frühe Hackerkultur vor dem Hintergrund eines eskalierenden Kalten Krieges. SeaQuest DSV (1993-1996) war eine wöchentliche Fernsehserie, die auf einem futuristischen U-Boot spielte. Sie alle enthalten Elemente männlicher Coming-of-Age-Geschichten. Im Voiceover werden narrative Elemente dieser Filme sowie die Lebensereignisse der Schauspieler und Schauspielerinnen, die in ihnen spielten, verflochten.
Synopsis English:
An artificial camera pans slowly through almost still images. Teenage boys' rooms, computer screens, science-fiction props. Everything seems recognizably out of time.
Two films and a television series from the 1980s and 1990s form the source material: Wargames (1983) and Real Genius (1985) both feature early hacker culture against the backdrop of an escalating Cold War. SeaQuest DSV (1993-1996) was a weekly drama series set on a futuristic submarine. They all feature elements of masculine coming-of-age-stories.
The filmmaker narrates a voiceover, in which they speak about narrative elements in these films, as well as life events of the actors and actresses which starred in them.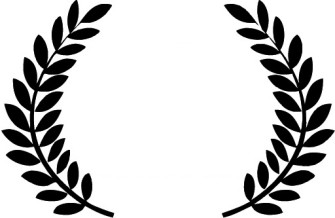 European Media Arts Festival Osnabrück, EMAF Medienkunstpreis des VDFK
Kurzfilmfestival Hamburg 2021, Deutscher Wettbewerb
ZINEBI International Festival of Documentary and Short Film of Bilbao
Kurzfilmfestival Köln
38. Kasseler Dokfest
blicke – Filmfestival des Ruhrgebiets
Alternative Film/Video Festival 2021, Belgrad
This is short 2022 (online)
---

K-SARAM: Tale of pig head
2021 | 28 Min. | Regie: Alisa Berger
Synopsis Deutsch:
Im Zentrum von "K-SARAM: Tale of Pig Head" stehen die Koryo-Saram-Gemeinschaft in der russischen Stadt Rostow am Don und das Ahnenritual "Jesa", das die Stereotypen der koreanischen und russischen Nationalitäten, die kollektive Erinnerung an die koreanische Diaspora und den Wunsch der Koryo-Saram nach einer Vereinigung von Süd- und Nordkorea thematisiert.
In der Darstellung zeigt sich die aktuelle Identitätskrise der ethnischen Koreaner, deren Nostalgie sowohl der Heimat ihrer Vorfahren gilt als auch ihrer neuen Heimat Russland. Diese besondere russische Heimatliebe bietet einen weiteren Einblick in die sowjetische Geschichte dieser marginalisierten Gruppen und das postsowjetische Denken. Fiktionale und dokumentarische Erzählelemente, welche aus dem heutigen Südkorea auf die diasporischen Völker und Vierte-Generation-Rückkehrer blicken, entlarven einen in Südkorea herrschenden nationalistisch gestimmten Blick auf diese historischen "Heimatbetrüger" und die Diskriminierung dieser Rückkehrer in Südkorea.
Darüber hinaus spielt der Film mit der Vorstellung von im Jenseits existierenden Geisterseelen, deren Transformation der eines Migranten ähnelt, der von einer neuen Kultur verschlungen wird.
Synopsis English:
Centered around the Koryo-saram community in Rostov-on-Don, Russia, the film depicts the shamanistic memorial ancestral ritual "Jesa", displaying confused stereotypes of nationalities, exploring the collective memory of Soviet-Korean diaspora, and playing with the notion of migrants as embodying ghosts within a transformation. "Saram" means "human" in Korean. The title refers to the K-export-products like K-Drama, K-Pop, K-Beauty, etc. that are very popular today, and to the name that the Soviet-Korean diaspora uses instead of the South-Korean term "Koryo-In".
Approximately 500,000 ethnic Koreans reside in the former Soviet Union. Most of their ancestors were forced to escape during the Japanese annexation (1910 – 1945). Their self-given name is Koryo-saram. Their dying language, the Koryo-mar, is descended from the dialect of the Hamgyöng province in North Korea and multiple other varieties of Northeastern Korean.
The film combines shamanic ritual performances, digital glitches, voiceover, text and soundscapes to construct a multi-vocal narrative. Both inter-subjective and deeply personal, the film treats these tales of migration, diaspora and death with humor and lightness.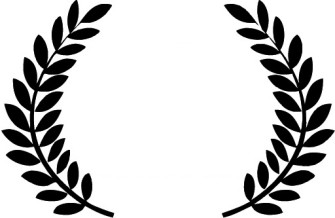 Diaspora Film Festival 2022, Südkorea
Gemeinschaft und Gemeinschaften, Kunsthaus NRW
Korean Film Festival DC 2022, Smithsonian Screening online
Weltpremiere Lublin Film Festival 2021, Polen, November 2021
Italian Premiere Lucca Film Festival & Europa Cinema, Award for Best Short Film, Italy, September 2022
Sinema Transtopia, Januar 2023, Berlin
---
FÜRSTENPLATZ
D 2020 | Regie: Harkeerat Mangat
Fürstenplatz is a short film made together with the residents and shop owners of a park square in Düsseldorf, Germany.
The characters that appear in the film, together with their dialogue and narrative content, were conceived in collaboration with the inhabitants themselves. The aesthetic language of the film is due to the attitudes of the hired film crew. The role of the director is that of an arranger: Each scene in the film was designed to have a duration of precisely one minute. A succession of thirty scenes give an impression of the activities that occur at the park square within half an hour, as if it were in real time.
Fürstenplatz is a case study of how people from the same place inhabit filmmaking to express themselves and how the camera is implicated in that process.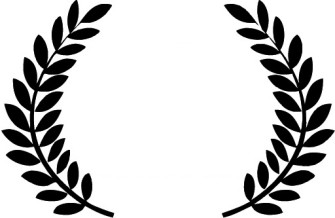 Sommer-Kultur-Fest, A Staged Premiere, Haus für Musiker, Raketenstation Hombroich
Vordemberge-Gildewart Grant 2021
---
BACK IN TIME
D 2019 | 39 min | OmeU | Regie: Jasmin Preiß
Synopsis Deutsch:
Deutschland 2019. N. ist Teil einer jungen Generation. Die Sehnsucht nach Liebe treibt sie durch "Back In Time". Ein Kammerspiel der Emotionen, in dem sich Gefühlsausbrüche, feine Reflexionen, Höhen und Tiefen ihres Alltag in sehr persönlichen Dialogen spiegeln.
Synopsis English:
A young woman falls deeply in love, but soon she finds herself heartbroken in the claustrophobic situation of her own apartment. She encounters her reflection in the mirror and the camera's eye, discovers her feelings and travels back in time.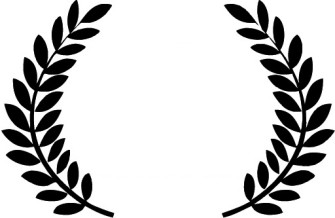 ---
RESONANZ (Resonance)
D, IL 2019 | 56 min | German English OmeU | Regie: Itay Marom
Tiefste und verborgene Gefühlsregungen kann Musik in uns auslösen, eine körperliche, seelische oder spirituelle Erfahrung sein – auch für die sie erzeugenden Musiker. Um das höchste Niveau klassischen Gesangs zu erreichen, nehmen angehende Sängerinnen und Sänger Privatunterricht. Über den Verlauf eines Semesters folgt der Film drei renommierten Stimm- und Gesangslehrenden und ihren Schülerinnen und Schülern. Es ist ein hartes körperliches Training, stundenlanges Üben, Atmen, das Finden der exakt richtigen Positionen von Zunge und Kiefer. Denn nur auf der Basis technischer Perfektion kann letzten Endes die Magie der höchsten Emotionalität entstehen, durch ein Hineingeben der eigenen Persönlichkeit, ein Wechselspiel aus Anstrengung und Loslassen-Können.
Ausgezeichnet mit dem DEFA Förderpreis.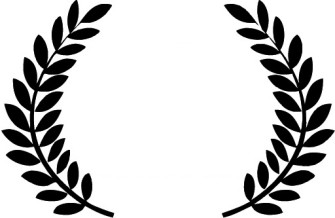 DOK Leipzig, Deutscher Wettbewerb, 2019
Doc Fortnight 2020, MoMa, New York
---
VON DENEN DIE EINE LIEBE IM BAUCH HABEN (Of those who have a love in their belly)
D 2019 | 25 min | OmeU | Regie: Maximilian Klemens Sänger
Synopsis Deutsch:
Von denen die eine Liebe im Bauch haben ist eine essaysistisch fiktionale Auseinandersetzung mit den Strukturen eines Festivals, die Folgen der Professionalisierung und die Auswirkungen auf die soziale Dynamik innheralb des Organisationsteams.
Der Kulturelle Untergrund Riedenburg e.V. veranstaltet jährlich am St. Agatha See das Festival Agratamagatha. Seit 2002 dokumentiere und archiviere ich mit einer Kamera die Entwicklung des Festivals. Für meinen Abschluss an der Kunstakademie Düsseldorf und in Zusammenarbeit mit dem Filmlab der Filmwerkstatt Düsseldorf funktioniere ich die Archivbilder um, zu einer fiktionalen Erzählung über den Aufstieg und Fall eines Festivals.
Anhand des spezifischen Beispiels Festival, dessen Name und Ort im Film ungenannt bleibt, soll eine allgemeine Aussage über die Kraft und das Scheitern von Utopien gemacht werden.
Synopsis English:
Of those who have a love in their belly is an essay film critiquing the structures of a festival, the results of professionalisation and the impact on the social dynamics inside the organizational team.
Every year the Kulturelle Untergrund Riedenburg e.V. organizes the festival Agratamagatha at the lake of St. Agatha. The archive material that documents the festival goes back to 2002. For this film, as a graduate film of Kunstakademie Düsseldorf and in collaboration with the Filmlab Grant of Filmwerkstatt Düsseldorf, the images of the archive were refunctioned to construct a fictional narration about the rise and fall of a festival.
With the specific example of a festival, whose name and place are not mentioned, the film tries to make a general statement on the power and the failure of the concept of utopia.
---
GUJIGA
D / KR 2019 | 19 min | Korean OmeU | Regie: Sunjha Kim, Kamera: Rikisaburo Sato, Musik: Minhee Park
Synopsis Deutsch:
Ausgehend von dem schamanischen Gesang "GUJIGA" verwebt der Film Mythen und Symbole mit Einblicken in den natürlichen Lebensraum von Schildkröten und zeigt die gewaltvolle Intervention von Menschen in das Leben des Reptils. Der Film ist eine Ode an die Schildkröte und zugleich eine Mahnung an die Verbindung von Tier und Mensch.
Synopsis English:
Based on a shamanic song "GUJIGA", myths, symbols and glimpses into the natural phenomena of turtles are interwoven throughout this film, revealing violent human interventions into the life of this reptile. This film is an ode to the turtle and a reminder of the connection between animals and humans.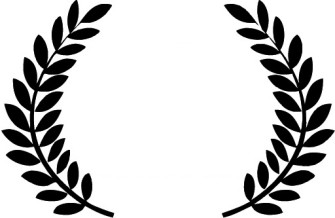 Internationale Kurzfilmtage Winterthur, Internationaler Wettbewerb, 2019
Filmfestival Max Ophüls Preis, 2020
Palm Springs International Shortfest, Best Documentary Short, 2020
Natur Vision Filmfestival, 2020
FFA – Kurzfilmförderung 2021
Festival International du Film sur l'Art, Montreal, Kanada, 2021
3rd RAIN INTERNATION NATURE FILM FESTIVAL, Indien, 2021;
Imagineindia International Film Festival, Spanien, 2021
ZINEBI – International Festival of Documentary and Short Film of Bilbao, Spanien, 2020
DMZ International Documentary Film Festival, Südkorea, 2020
Innsbruck Nature Film Festival Innsbruck, Österreich, 2020
21st Planet in Focus International Environmental Film Festival, Kanada, 2020
The 22nd Belo Horizonte Short Film Festival, Brasilien, 2020
31st annual New Orleans Film Festival, USA, 2020
---
ESTRADA REAL
D / BRA 2019 | 65 Min. | R: Akiro Helgardt
Eine unwegsame Straße im Staat Minas Gerais, Brasilien, die Königsstraße "Estrada Real", auf der einst Gold und Diamanten nach Europa transportiert wurden, wird ausgebaut. In einer fragmentarischen Erzählung beobachtet der Film Menschen, Orte und ihre Geschichte und zeichnet so das Portrait eines Dorfes im Übergang.
Synposis DE lang:
Die Geschichte spielt in einem kleinen Dorf im Staat Minas Gerais, Brasilien. Eine unwegsame Straße führt durch die abgelegene Berglandschaft des Cerrado. Die Königsstraße "Estrada Real", auf der einst Gold und Diamanten nach Europa transportiert wurden, wird nun zu einer breiten asphaltierten Straße ausgebaut. Das von Armut und Landflucht geprägte Gebiet um das kleine Dorf Sao Goncalo do Rio das Pedras ist einer neuen Entwicklung im Hinblick auf zunehmenden Tourismus und finanzielle Investitionen ausgesetzt. Für die Dorfbewohner ist die neue Straße mit verschiedenen Hoffnungen, Erwartungen und Ängsten verbunden. Was bringt die neue Straße an Gutem und Schlechtem?
In einer fragmentarischen Erzählung verbindet der Film verschiedene Themen, Menschen, Orte und Zeiten in poetischen Bildern: Die Goldwäscher, alte Frauen, Einwanderer, traditionelle Süßigkeiten, Alchemisten, Modelle, Erscheinungen, eine internationale Bergbaugesellschaft, prähistorische Felsmalereien…
Das Porträt eines Ortes und eine Vorahnung.
Synopsis EN:
The story is set in a little village in the vast state of Minas Gerais, Brazil. An impassable road leads through the remote mountainious landscape of the Cerrado. The royal road "Estrada Real" on which gold and diamonds were once transported to Europe is now being developed into a wide asphalted road. The area around the little village of Sao Goncalo do Rio das Pedras that is marked by poverty and rural exodus, is exposed to new development in terms of increasing tourism and financial investment. For the villagers, the new road is associated with various hopes, expectations and fears. What good will the new road bring and what bad?
In a fragmentary narrative, the film observingly links different themes, people, places and times in poetic images: The gold washer, old women, immigrants, traditional sweets, alchemists, models, apparitions, an international mining company, prehistoric rock paintings…
The portrait of a place, a premonition.
---
APARTMENT MONOLOGUE
D 2019 | | | R: Hedda Schattanik und Roman Szczesny
In Apartment Monologue we see an abandoned, darkened apartment that tells the viewer of it´s forensic fate by means of it´s furnishings. We hear an offscreen voice- it´s the apartment itself speaking. It talks about about the end of a relationship between a man and a woman, between teacher and student. A missing subject, stored in the left behind objects, is replaced by the scene of the apartment, whose voice turns to us like an intercom from a bodiless future.
The identity of the speaking apartment seems threatened as well, almost at the end of it´s cycle it is soon to be replaced by the coming digital services industry of the near future. Protective spaces are changing. We experience that change not as a liberation but as a border shift, diffusing the areas of public and private space. This poses the question where the mechanisms of control, the concentration of social power and privacy itself are situated today. Regardless of the technological changes, crises and anxieties will remain, because they are human.
---
LANDSCAPE INTERIOR
2018 | Animationsfilm | R: Igor Kirin | 6:36 Min.
Fragmente einer Geschichte über die Suche nach Möglichkeiten, alles zu tun was vorstellbar ist.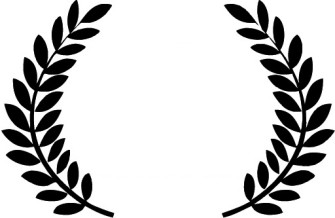 Videolounge der Stiftung imai, Düsseldorf, 2020
Kurzfilmtage Oberhausen NRW Competition, Official Selection, 2018
---
MAMACITA
MEX/D/LU 2017 | 75 Min. | R: José Pablo Estrada Torrescano
Director José Pablo returns to Mexico to fulfill his promise to his 95-year-old grandmother: to shoot a film about her life. An extravagant former beauty queen, Mamacita (Maria del Carmen Torrescano) established an empire of beauty and self-healing products and psychotherapy clinics for women in Mexico. But as José Pablo quickly discovers, all her efforts to help others could not heal the deep and dark wounds hidden within her own family. Sheltering behind the protective walls of her self-made kingdom, Mamacita surrounds herself with loyal servants: a gardener, chauffeur, chef, housekeeper and nurse, all who attend to her every need—but perhaps this is instead a self-made prison. With archival footage and interviews with his aunts and Mamacita herself, José Pablo begins to uncover the truth behind his grandmother's questionable past, and must now face his own haunted history of growing up inside an illusion of familial love.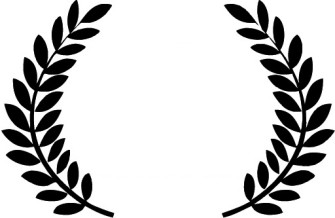 Hot Docs International Film Festival, 2018, Toronto, Top Audience Pick of the "Made In" section
Dok.Fest München, Mai 2018
Guanajuato International Film Festival, Juli 2018, Mexico, Opening Film
PUCP Lima Film Festival, August 2018, Peru
Monterrey International Film Festival, August 2018, Mexico
Doqumenta, August 2018, Mexico, Opening Film
Los Angeles Film Festival, September 2018, USA
Margaret Mead Film Festival, Oktober 2018, New York, USA
Zurich Film Festival, October 2018, Switzerland
Mexico Scope Berlin, October 2018, Germany
Kasseler DokFest, November 2018, Germany
Hiroshima International Film Festival, November 2018, Japan
Dhakka International Film Festival, January 2019, Bangladesh
DocPoint Helsinki, January 2019, Finland
Stranger Than Fiction, January 2019, Germany, Opening Film
Bergamo Film Meeting, March 2019, Italy, Best Documentary Film Award
Lateinamerika Film Festival Salzburg, March 2019, Austria
Ojo Loco Film Festival Grenoble, March 2019, France
Tucson Cine Mexico, March 2019, US
Femme Revolution Film Festival, March 2019, US
Cinema du Monde Sherbrooke, April 2019, Canada
Cine Latino Festival in Vienna, April 2019, Austria
Museum of Fine Arts, April 2019, Boston
FIKTIVA in Düsseldorf, April 2019, Germany
Cine Las Americas IFF in Austin Texas, May 2019, US
Hola Mexico Film Festival in Los Angeles, May 2019, US
Ethnocineca in Vienna, May 2019, Austria
CinéDOC-Tbilisi, May 2019, Georgia
CineLatino in Weiterstadt, May 2019, Germany, Opening Film
---
DIESE SÜßE WIESE
D / Mar 2018 | Dokumentarfilm | digital | Farbe | 71 Min.
K: "Was hätte ich machen sollen, ich war auch scheiße drauf, als du mich wieder aufgelesen hast, und du hast gesagt, komm mit, komm mit, was hätte ich machen sollen? Hätte ich dich alleine lassen sollen? Hätte ich eiskalt sagen sollen, ich will alleine bleiben? Dann hätte ich diesen Spinner gar nicht kennengelernt." J: "Wär das besser gewesen?" K: "Ja. Weil da hab ich Dinge gesehen…" J: "Ok, das nächste Mal spreche ich dich nicht an." Regisseurin Jasmin Preiß trifft den Künstler Karim Aouaj El Kasmi. Sein Wunsch, sich von den Beschränkungen des Alltags zu befreien, manifestiert sich in einer exzessiven Suche nach einem selbstbestimmten Leben außerhalb der Norm. Auf seinem Weg von einem Ort zum anderen offenbaren sich seine Gefühlswelten und die Diskrepanz zwischen der Realität und seiner Vorstellung. In seiner Direktheit und Schonungslosigkeit bleibt Karim unantastbar und einem konkreten Bild entrückt.
Regie, Kamera, Produzentin: Jasmin Preiß
Buch: Karim Aouaj El Kasmi, Jasmin Preiß
Montage: Jasmin Preiß, Övünc Güvenisik
Ton: Frank Behnke, Jaike Stambach, Paul Grosse-Schönepauk
---
OCCASION
2016 | Animationsfilm | R: Igor Kirin | 13:13 Min.
Experimentaler Animationsfilm zeigt die Entstehung und Entwicklung der Zeichnungen als traumähnliche audiovisuelle Gedankenströmung.
Zeichnungen, Schnitt, Animation, Sound Design: Igor Kirin
---
"Y YAAB LA A BOÊ ?" ("WER IST EUER GROßVATER?")
D 2016 | 23 Min. | Regie: Sunjha Kim, Co-Regie / Kamera: Rikisaburo Sato
Ohne Sprache, ohne das Erzählen und Weitergeben der Geschichten aus der Vergangenheit gibt es keine Kultur, kann keine Gemeinschaft existieren. Der Film "Y yaab la a boê?" ( "Wer ist Euer Großvater?") rettet und entfaltet die Schönheit und mythische Kraft einer der ungewöhnlichsten Erzählformen, die es gibt: Die Trommelsprache der Mossi in Burkina Faso.
Synopsis English:
The film "Y yaab la a boê?" ("Who is your grandfather?") unfolds the aesthetic and mythical power of the very unusual form of narrative, in the context of ritual: the drum language of the Mossi in Burkina Faso.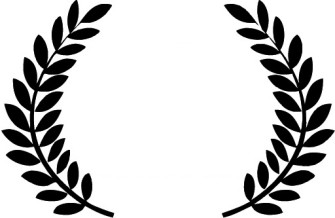 Koudougou Film Festival, Koudougou, Burkina Faso, 2018
The 15th World Film Festival, Tartu, Estland, 2018
Society for Visual Anthropology Film and Media Festival, Washington, USA, 2017
Frontdoc International Film Festival, Aosta, Italien, 2017
Astra Film Festival, Sibiu, Rumänien, 2017
International Festival of Ethnological Film, Belgrad, Serbien, 2017
Kratovo Ethnographic Film Festival, Mazedonien, 2017
Pärnu Film Festival, Pärnu, Estland, 2017
freiburger filmforum & students'filmforum, Deutschland, 2017
Visions Du Reel, Nyon, Schweiz 2017
Black International Cinema Berlin; USA 2017
---
AFRICAN STREET TRASH (VOL. 2)
D / West Afrika 2016| 86 Min.| R: Sarah Müller, David Wagner
website
---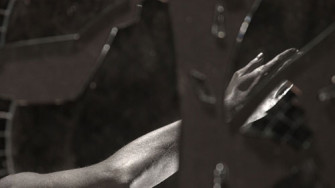 SKELETON
D 2016 | 4:34 Min. | R: Kai Welf Hoyme
website
Skeleton verbindet auf poetische Weise verschiedene Utopien miteinander.
Die Leerstelle zwischen utopischen Körpern, der Architektur der Ruhr-Uni Bochum,
Logozentrismus und einem Zitat aus dem Sonnenstaat von T. Campanella wird umkreist.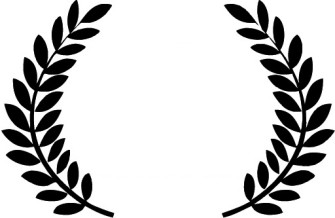 Filmlab Festival 2016, Duesseldorf
Internationale Kurzfilmtage Oberhausen 2016
Intl. Sardinia Film Festival 2016, (Video Art Award Winner)
Intl. Video Art Festival Miden 2016, Greece
Fuchsbau Festival 2016, Lehrte
Keep Moving, Kinitiras Artistic Network 2016, Athens, Greece
Blicke. Filmfestival des Ruhrgebiets 2016, Bochum
Tehran International Short Film festival 2016, Iran
Espacio Enter, Tenerife Espacio de las Artes, 2016, Spain
TIME is Love Video Art program 2017, ZKM, Karlsruhe
TIME is Love Video Art program 2017, Artspace Tel Aviv, Israel
TIME is Love Video Art program 2017, Plymouth University, UK
TIME is Love Video Art program 2017, FIVAC, Cuba
TIME is Love Video Art program 2017, Sofia Underground Performance Art Festival, Bulgaria
TIME is Love Video Art program 2017, Gallery Mcube, Lalitpur, Nepal
Nuances in Time, File Festival 2017, Sao Paulo, Brazil
Danca em Foco, Festival Internacional de Video & Danca 2017, Fortaleza, Brazil
TIME is Love Video Art program 2017, Gallery Hiedra, Buenos Aires, Argentina
Kunstverein Projektraum bahnhof25, Kleve 2017
TIME is Love Video Art program 2017, Strangloscope Experimental Film Festival, Florianopolis, Brazil
TIME is Love Video Art program 2017, Addis Video Art Festival, Addis Ababa, Ethiopia
---
GHOST MAGNET ROACH MOTEL
D/JP/MEX 2016 | 70 Min. | R: Shinpei Takeda
GHOST MAGNET ROACH MOTEL ist ein abendfüllender PUNK MUSICAL Dokumentarfilm des Künstlers und Regisseurs Shinpei Takeda.
Das intime Porträt von zwei amerikanischen Musikern, zwei mexikanischen bildenden Künstlern und des japanischen Filmemachers zeichnet, in schonungsloser Offenheit, die existentielle Konfrontation ihrer individuellen Kämpfe zwischen Sucht und Krise.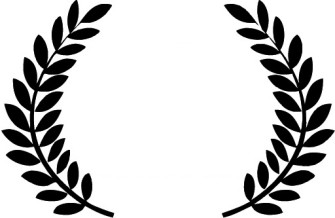 Kasseler Dokfest 2016
Los Angeles Asian Pacific 2017 Film Festival (Best Cinematography Award)
San Diego Latino Film Festival 2017
Philadelphia Asian American Film Festival 2017
---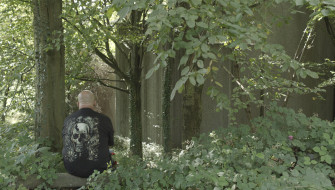 MIHO
D 2016 | 18 Min. | R: Magdalena von Rudy
MIHO ist ein semidokumentarisches Video über einen berühmt-berüchtigten, früher der rechten Szene zugehörigen Hooligan und Schläger, der sich im Laufe seines Lebens zu einem linksorientierten Theater- und Performancedarsteller gewandelt hat. Zusammen mit einer Gruppe von Künstlern und Idealisten lebt und arbeitet er am Honsberg, einem nah zu verlassenen Satdtteil von Remscheid.
---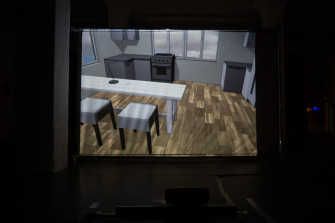 MISE-EN-SCENE
D 2016 | Loop | R: Gonzalo Rodriguez
Für den Flüchtling ist das Zuhause zur Fiktion geworden, ein zukünftiger Ort oder eine Erinnerung. Gonzalo Rodriguez hat Jugendliche Flüchtlinge und Kinder in Köln befragt und aus ihren Beschreibungen 3d Modelle gebaut, die er in drei Videoanimationen und als reale Modelle aus Plexiglas zeigt. In den ausgespielten Videoanimationen gleitet der Betrachter als körperloses Auge durch die Häuser, ohne Gewicht und Widerstand, durch Wände und Türen. Die Interieurs gleichen den Musterwohnungen, wie sie Architekturbüros in ihren Prospekten zeigen, unpersönlich und als Surrogatformen vieler möglicher Leben. Die Beliebigkeit und Kälte, die daraus entsteht ist wohl als Analogie zur Fremde zu lesen, die dem Flüchtling widerfährt und die sich noch in seinem Wunschbild, in seiner unvollständigen Beschreibung eines idealen Zuhauses ablagert. Hier kommt keiner an und die schwebende Kamera gibt sich sogleich als Instrument der Macht zu erkennen, die wie das Böse im Horrorfilm nicht an die Grenzen der physischen Welt gebunden ist. Es entstehen Orte die überall sein könnten und Menschen die nirgends ankommen. (Jan Wagner)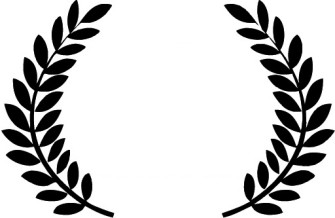 Archive Future, Screening, Atelier Pr Kouro / Nizza (Frankreich), 2018
Filmlab Fest 2016, Filmwerkstatt Düsseldorf
Mise en Scène, Einzelausstellung, Kunsthaus Rhenania, Köln, 2015
---
PETER BEHRENS – VOM SKIZZENBLOCK ZUM ALEXANDERPLATZ
D 2015 | 33 Min. | R: Alexander Lorenz
Der wandlungsfähige Universalkünstler Peter Behrens war erfolgreich als Maler, Produktdesigner und Architekt. Noch heute zeigt seine Entwicklung von den Ornamenten des Jugendstils zur Sachlichkeit der Industriearchitektur überraschende Umsetzungen und zukunftsweisende Ansätze, denen wir mit diesem Film nachspüren wollen.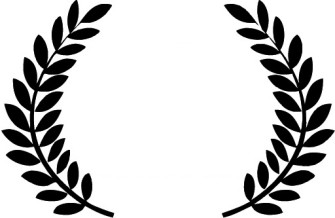 Peter Behrens – und die Vielfalt der Gestaltung, NRW Forum, Duesseldorf 2015
Festival Inter. du Film sur l`Art, Montreal, Kanada, 2016
---
PHOTOBOOTH
D 2015 | 24 Min. | R: Werner Schmiedel
Photograph = Objekt.
1980: Eine Videokamera ist in einem Raum mit einem Monitor so installiert, dass der Betrachter sich selbst wie in einem Spiegel sehen kann. Die Person soll von sich selbst ein Photo machen. Der Vorgang bis zum Drücken des Auslösers wird auf Video aufgezeichnet.
2015: 35 Jahre später wird dieser Vorgang mit den gleichen Personen wiederholt. Diesmal in Farbe.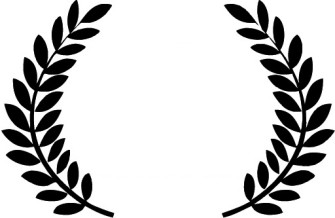 vkunst 2018, Mein Neues Ich, Frankfurt
---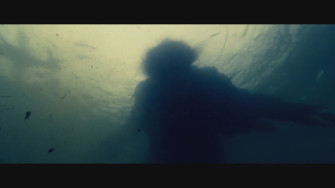 THE TRIP
D 2014 | 21 Min. | R: Ozan Tasci, Mirko Sonsala
Der Kurzfilm handelt von einem jungen Mann, der unter dem tragischen Tod seiner Frau leidet und daraufhin mit Drogen experimentiert. Während eines Drogentrips konfrontiert ihn der Antipoden seine Psyche mit dem Tod seiner Geliebten.
---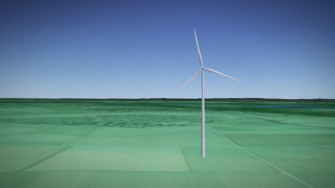 1ha 43. SECHS VERSUCHE SICH DEM LAND ZU NÄHERN
D 2014 | 51 Min. | R: Monika Pirch
Mit subtilem Humor und poetischem Blick unternimmt die Autorin sechs Versuche sich
ihrem Besitz – auch physisch – zu nähern und begibt sich dabei auf eine Reise in die
Vergangenheit, in die Zukunft und in die Verwaltung.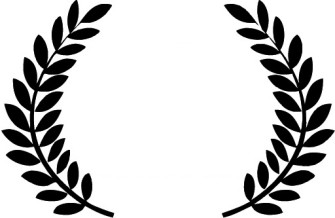 CinemAmbiente – Environmental Film Festival 2015, Turino, Italy
Tassie Eco Film festival, New Zealand (Honorable Mention)
Innsbruck Nature Film Festival 2015, Innsbruck, Austria (Spezialpreis bester Film zum Thema Boden)
FILMZ – Festival des deutschen Kinos 2015, Mainz, Germany
blicke – filmfestival des ruhrgebiets 2015, Bochum
Slamdance Film festival 2016, Park City, USA
Green Me Film festival 2016, Berlin
---
CINEMA
D 2014 | 3 Min. | R: Noriyuki Kimura
Writing letters in a camera obscura. "Cinema" is the video documentation of a performance, that I did on 1st Jan 2014 at Filmwerkstatt Düsseldorf. A performer in a camera obscura reflects the light with mirrors to write letters on a room's wall. He moves mirrors to the defined positions and angles every ten minutes. The performance takes totally 3 hours to finish.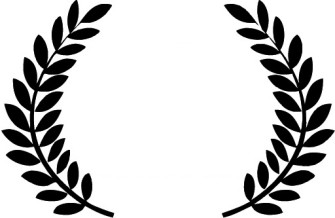 18th Japan Media Arts Festival, Tokyo, Japan
The National Art Center, Tokyo, Roppongi, Japan
11th Festival Internacional del Cine Pobre de Humberto Solás, Cuba
---
DIE WÜSTE WÄCHST
D 2013 | 3 Min. | R: Kai Welf Hoyme
Die Wüste wächst ist eine poetische (Re-)konstruktion eines Hausgebietes in
Mönchengladbach. Die Häuser wurden von britischen Soldaten und ihren Familien
bewohnt und sind nun verlassen. Die filmische Komposition zeichnet ein Bild der
Atmosphäre dieses Ortes und verbindet es mit Handgesten, die aus militärischen und
rhetorischen Kontexten stammen.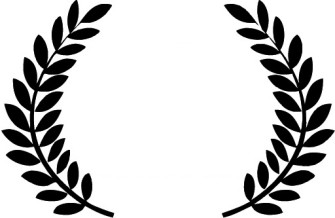 Filmlab festival 2013, Duesseldorf
European Media Art Festival 2014, Osnabrueck
Nachtaktiv 2014, Moenchengladbach
Internationale Kurzfilmtage Oberhausen 2014
The Picture Show 2014, New York City, USA
Contemporary Art Ruhr 2014, Essen
Inter. Sardinia Film Festival 2014, Sassari, Italy
Naoussa International Film Festival 2014, Naoussa, Greece
Cinema Nova 2014, Brussels, Belgium
Exploding Cinema 2014, London, United Kingdom
Espacio Enter, Espacio de las Artes 2014, Tenrife, Spain
Time is Love video art program, Expressive Arts Institute 2015, San Diego, USA
Time is Love video art program, Zeta Art Center and Gallery 2015, Tirana, Albania
Traverse Video – Sense of Place, Place of Sense 2015, Toulouse, France
Time is Love video art program, Kulter Gallery, A Lab 2015, Amsterdam, Netherlands
Time is Love, Sala Rekalde 2015, Bilbao, Spain
Time is Love, Galery Kalao Panafrican Creation 2015, Bilbao, Spain
Time is Love, National Institute of Fine Arts 2015, Tetouan, Morocco
Dança em foco 2015, Rio de Janeiro, Brazil
Azores Fringe Festival. Inter. Art Festival 2015, Pico, Portugal
Trans Formation, Lab 71, 2015, Dompierre-les-Ormes, France
Time is Love, Sobering Galerie 2015, Paris, France
Art Collection Hiltrud Neumann 2015, Moenchengladbach
Time is Love, Sakura Works 2015, Yokohama, Japan
Time is Love, Little Cinema. Festival for Experimental Film and Media Art 2015, Kalkutta, India
---
VON DER ORDNUNG DER GESELLSCHAFT
D 2013 | 12:30 Min. | R: Alexander Lorenz
In Gefängnissen leben Menschen zusammen, deren Tagesablauf nach festen Regeln organisiert ist. Sie leben im Gleichschritt und sollen durch Arbeit nicht nur beschäftigt, sondern auch zu einem besseren Leben erzogen werden. Mit ihrem Zusammenleben beschäftigt sich dieses Video – obwohl niemand von ihnen zu sehen sein wird.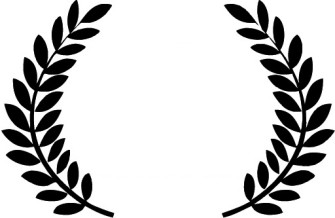 Filmlab Festival Duesseldorf 2013
Blicke. Filmfestival des Ruhrgebiets, Bochum 2013
European Media Art Festival, Osnabrueck 2014
Bloc Projects, Sheffield, UK 2014
Noise, University of Utrecht, The Netherlands 2014
ICSM Men and Masculinities Symposium, Izmir, Turkey 2014

---
AFRICAN STREET TRASH (VOL. 1)
D / West Afrika 2013 – 2016 | 92 Min. | R: Sarah Müller, David Wagner
Sarah Müller und David Wagner mischen sich hinein in das Alltagsleben von Marokko,
Benin und Togo. Sie leben dort in der Fremde und drehen mit den Bewohnern.
Die Nähe und Unverstelltheit die sie in ihrem Film entfalten gelingt nur durch
rigorose Offenheit. Diese ist ihnen scheinbar arglos möglich. Die Kamera ist kein
Schutz, sie ist gemeinsames Spiel- und Werkzeug. (Erwin Michelberger)
---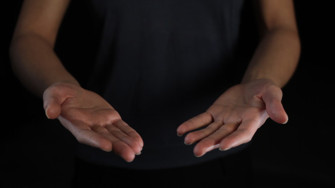 NOCTURN
D 2012 | 4 Min. | R: Kai Welf Hoyme
Das experimentelle Video handelt von Verwandlung und Sprachverlust. Die mentale Landschaft einer Frau wird durch eine choreografierte Handlung, zeichentrickanimierte Sequenzen und fragmentarische Klanggestaltung sichtbar und hörbar gemacht.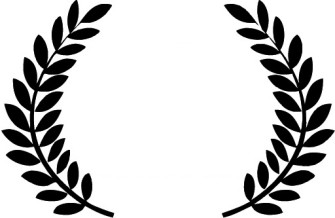 Filmlab Festival, Düsseldorf 2012
Alternative Film and Video Festival 2012 Belgrade, Serbia
Mardifilm, Gallery Bal des Createurs 2013, Geneva, Switzerland
Zoom – ZBLIZENIA International Film festival 2013 , Jelenia Góra, Poland
International Motion Festival 2013, Nicosia, Cyprus
Internationale Kurzfilmtage Oberhausen 2013
International Video Dance Festival Tokyo 2013, Japan
Filmideo 2013, Index Art Center, Newark, USA
Contemporary Art Ruhr 2013, Essen
Athens Video Art festival 2013, Greece
Sardinia Filmfestival 2013, Sassari, Italy
Naoussa International Film Festival 2013, Greece
International Video Dance festival 2013, Ehime, Japan
Espacioenter 2013. Espacio de las Artes, Tenerife, Spain
Ionian Inter. Digital Film festival 2013, Lefkas, Greece
Grenzerfahrung, Marler Kunststern 2013
Frame Research 2013, Museum National de Soares dos Reis, Porto, Portugal
Cine // B Int. Film Festival 2013, Santiago de Chile, Chile
Kedainiai Regional Museum 2013, Vilnius, Lithuania
HUFF Underground Film Fest. 2013 / 14 (New Zealand and 10 International countries)
Profire Shortfilm festival Edinburgh 2013, UK
Tankstation. Shortfilm screening 2014, Enschede, Netherlands
Inter. Art House Film Festival 2014, Lublin, Poland
Azores Fringe Festival. Inter. Art Festival 2014, Pico, Portugal
Ferfilm International Film Festival 2014, Ferizaj, Republic of Kosova
File – Electronic Language International festival 2014, Sao Paulo, Brazil
Muestra International de Videoarte 2014, Cinemateca National, Quito, Ecuador
Damen u. Herren e.V., Duesseldorf 2014
Cabin Fever, Anchorage Museum, USA 2014
RIA, Guwahati, India 2014
The wanderer above the mist, Theatre of Neos Cosmos 2014, Athens, Greece
ArtvideoKoeln – audiovisual experience 01, Koeln 2015
Addis Video Art Festival, Museum of Modern Art 2015, Addis Ababba, Ethiopia
Traces of Transformation, Novo Art Space 2016, Köln
Samawa Cinema 2016, Iraq
Trouble Found Me, Blacklight Film Series 2016, Sediment Arts Gallery, Richmond, USA
---